Come Discover the
Love and Mercy of God All Are Welcome
The Church of Saint John and Saint Mary




Chappaqua, N.Y.

10514








The Upper Church & Parish Center
30 Poillon Drive Chappaqua, NY 10514
Reverend Edward P. O'Halloran
Pastor
The Little Church
15 St. John's Place Chappaqua, NY 10514
Saturday Vigil Mass Sunday Masses Daily Mass
5:15 PM 7:30 AM, 10 AM, 12 Noon Mon. - Fri. @ 8:30 AM
​
SATURDAY CONFESSION
Saturday 4 - 5 PM
The Last Supper, Da Vinci, 15th Century
"Master Be Still" from "Journey of the Lamb" Album
-
Written and Sung by Parishioner and Bible Study Head Allyson Harasimowicz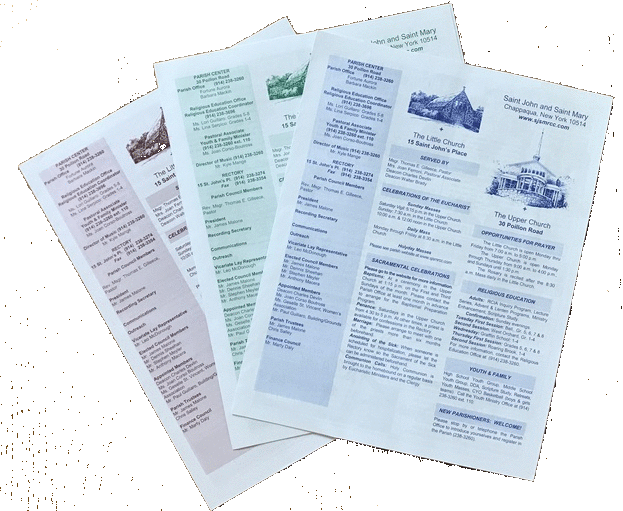 Please visit here for this week's SJSM bulletin and the accompanying archive.
© 2018 The Church of Saint John and Saint Mary in Chappaqua
Women's Bible Study, "Awakenings"
2019 New Sessions Start
Monday, October 7 @ 7 PM
Thursday, October 3 @ 10 AM
Awakenings is a group of women who meet once a week during the school year to read and study God's Word. All you need to do is bring an open heart and a desire to learn. No experience necessary!!
We look forward to having you join us.
Please call the office for more information. 914 - 238 - 3260
"Master Be Still" from "Journey of the Lamb" Album
-
Composition by Parishoner and Bible Study Head Allyson Harasimowicz