Come Discover the
Love and Mercy of God All Are Welcome
The Church of Saint John and Saint Mary




Chappaqua, N.Y.

10514








The Upper Church & Parish Center
30 Poillon Drive Chappaqua, NY 10514
Reverend Edward P. O'Halloran
Pastor
The Little Church
15 St. John's Place Chappaqua, NY 10514
A Warm Welcome
to all of our

New Parishioners!

New Parishioner Registration Form
Covid19 Update From The Pastor's Desk June 6, 2021
The Last Supper, Da Vinci, 15th Century
Saturday Vigil Mass Sunday Masses Daily Mass
5:15 PM 7:30 AM, 10 AM, 12 Noon Mon. - Fri. @ 8:30 AM
​
SATURDAY CONFESSION
Saturday 4 - 5 PM
"Master Be Still" from "Journey of the Lamb" Album
-
Written and Sung by Parishioner and Bible Study Head Allyson Harasimowicz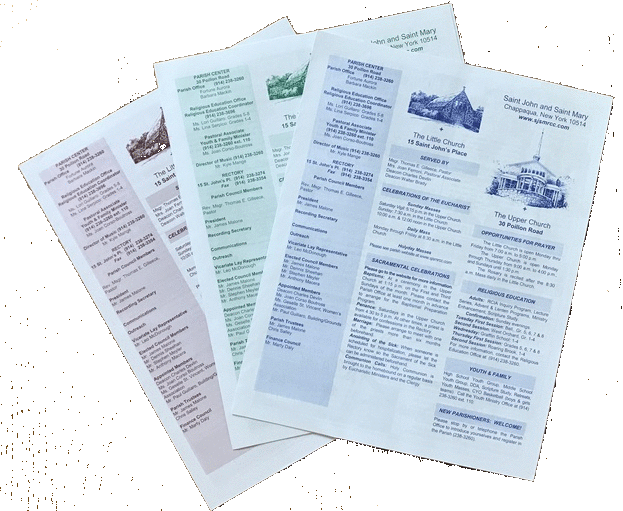 © 2018 The Church of Saint John and Saint Mary in Chappaqua
The Last Supper, Da Vinci, 15th Century
Upper Church 4:30 pm
Upper Church 5:15 pm
Little Church 7:30 am
Upper Church 10 am & 12 noon
​
Little Church 8:30 am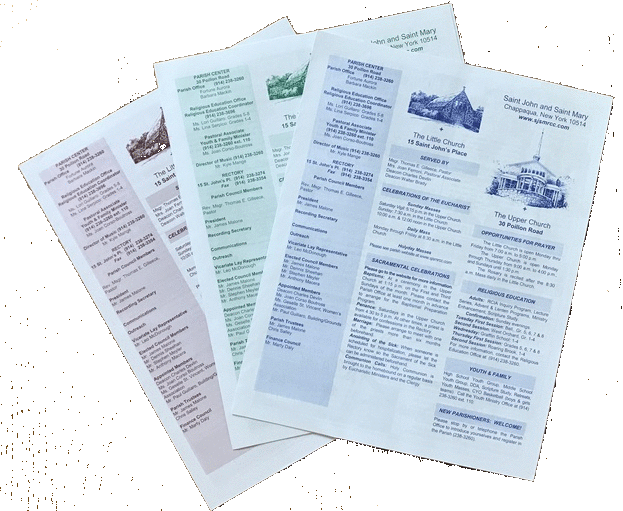 Dear Parishoners of Saint John and Saint Mary,
​
Faith. . . fellowship. . . joining the flock through technology.
Make sure to sign for Flocknote in the box below so as to receive emails and/or texts regarding:
​
Parish Alerts
Weather Alerts
Event Updates
Ministry Updates
​
Read the story of how this Catholic platform came to be. We look forward to seeing you in the greener pastures of improved communication.
​
- Saint John and Saint Mary Administration
​
​
"Although I have much to write to you, I do not intend to use paper and ink. Instead, I hope to visit you and to speak face to face so that our joy may be complete." 2 John 1 :: 12
Madonna and Child,
Writing Hands
Botticelli, 15th Century