Come Discover the
Love and Mercy of God All Are Welcome
The Church of Saint John and Saint Mary




Chappaqua, N.Y.

10514








The Upper Church & Parish Center
30 Poillon Drive Chappaqua, NY 10514
Reverend Edward P. O'Halloran
Pastor
The Little Church
15 St. John's Place Chappaqua, NY 10514
A Warm Welcome
to all of our

New Parishioners!

New Parishioner Registration Form
Covid19 Update From The Pastor's Desk June 6, 2021
The Last Supper, Da Vinci, 15th Century
Saturday Vigil Mass Sunday Masses Daily Mass
5:15 PM 7:30 AM, 10 AM, 12 Noon Mon. - Fri. @ 8:30 AM
​
SATURDAY CONFESSION
Saturday 4 - 5 PM
"Master Be Still" from "Journey of the Lamb" Album
-
Written and Sung by Parishioner and Bible Study Head Allyson Harasimowicz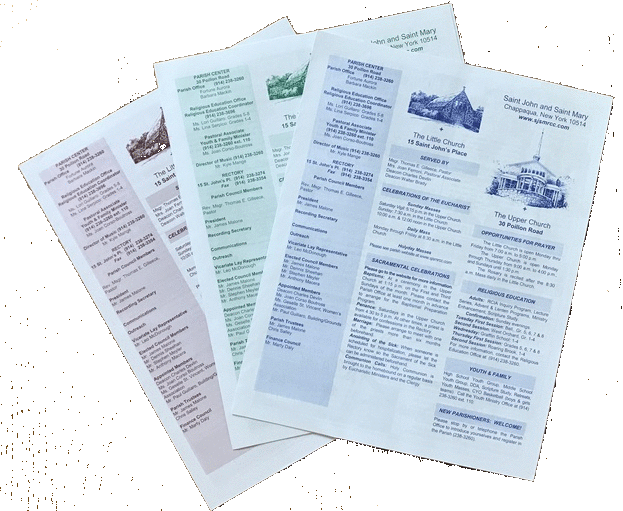 © 2018 The Church of Saint John and Saint Mary in Chappaqua
"Lord, holy Father, . . .
when You had appointed high priests to rule your people,
You chose other men next to them in rank and dignity
to be with them and to help them in their task. . . .
you extended the spirit of Moses to seventy wise men. . . .
You shared among the sons of Aaron
the fullness of their father's power."
​
​
Prayer for Priests at their Ordination,
Catechism of the Catholic Church from the Vatican's Online Archive
"I give you a new commandment: love one another. As I have loved you, so you should love one another. This is how all will know that you are my disciples, if you have love for one another."
John 13:34-35
​
​
​