Come Discover the
Love and Mercy of God All Are Welcome
The Church of Saint John and Saint Mary




Chappaqua, N.Y.

10514








The Upper Church & Parish Center
30 Poillon Drive Chappaqua, NY 10514
Reverend Edward P. O'Halloran
Pastor
The Little Church
15 St. John's Place Chappaqua, NY 10514
A Warm Welcome
to all of our

New Parishioners!

New Parishioner Registration Form
Covid19 Update From The Pastor's Desk June 6, 2021
The Last Supper, Da Vinci, 15th Century
Saturday Vigil Mass Sunday Masses Daily Mass
5:15 PM 7:30 AM, 10 AM, 12 Noon Mon. - Fri. @ 8:30 AM
​
SATURDAY CONFESSION
Saturday 4 - 5 PM
"Master Be Still" from "Journey of the Lamb" Album
-
Written and Sung by Parishioner and Bible Study Head Allyson Harasimowicz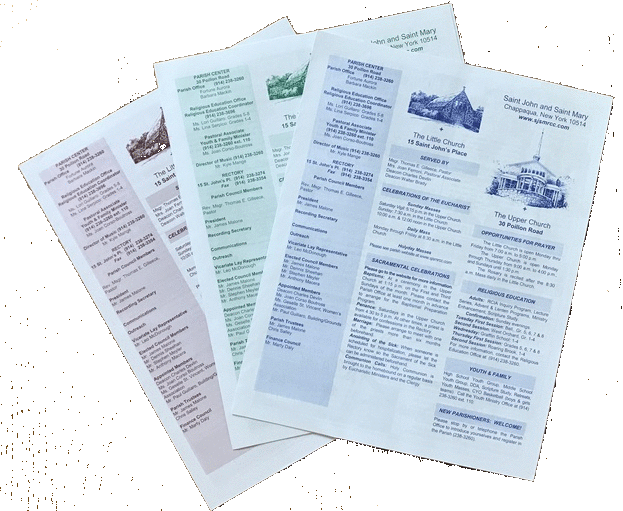 © 2018 The Church of Saint John and Saint Mary in Chappaqua
Parish Youth Group, Events Calendar: due to the
current pandemic, all meetings are cancelled.
​
Date Event
​
Oct Fall Festival
​
Nov Thanksgiving Bake–Off
Dec Ultimate Chocolate Factory
Jan Snack Pack
Feb We're All Heart!
March Lenten Pretzel
Pizza, Snacks, Friends & Fellowship are our recurring themes!
Please print our calendar to post on your bulletin board and share with family and friends: